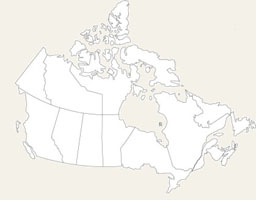 NEE has been the exclusive distributor of Trane residential equipment in British Columbia since 2001. Effective January 2013, NEE and Trane expanded their partnership awarding NEE the distribution right for Trane products in Ontario. In October 2016 NEE and TRANE again expanded their partnership to include distribution rights in Quebec.
With over 100 years of history, Trane is one of the most respected HVAC brands among homeowners and contractors.
1. Trane Quality.
Trane products are highly engineered and designed to last. Many units have standard limited warranties for long periods on important components, which demonstrates our commitment to quality.
2. A Strong Brand Name.
You will be able to close more sales because your customer has been pre-sold on Trane. Our dealer identification program and national advertising support combine to provide you with a strong presence in your market.
3. Local Availability, Shipped to Your Door.
We keep a supply of Trane equipment in our local distribution centers. All orders delivered to your door so you can save time and focus on your business.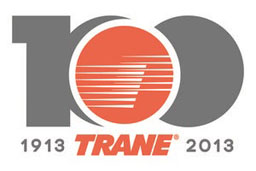 4. Trane® Dealer ComfortSite™.
You can take advantage of Trane's Extranet which provides efficiency improvements for your business by enabling you to manage warranties enroll for on-line training courses, prepare professional proposals, access important Trane literature, and more.
5. Training and Technical Support.
When you need the extra help on the tough jobs and difficult issues you can count on the expertise of National Energy Equipment Inc. Local Factory Service Representatives is located in both BC and Ontario to help you along the way with training programs that assure your customers' satisfaction with the best service training around.
6. Protected Dealer Network.
Trane Residential Equipment is available to Trane dealers only. Selling Trane means differentiating your business from competition around you.
7. Dealer Reward & Loyalty Programs.
NEE offers a variety of loyalty and reward programs that offer a great opportunity to connect with other members of the Trane family during exclusive events and meeting.
8. Your partner – National Energy Equipment Inc.
Our objective is your bottom line and we always look for new opportunities to support your business with local decision making, a long term approach, and creative ideas to advance our business.
Click Here to Visit the TraneBC website
Click Here to Visit the TraneON website
To discuss our exclusive Trane dealer programs (ON and BC only) with our local HVAC territory manager, please fill the form below.
Fields marked with * are required