National Energy Equipment's truck service departments are staffed with industry-leading knowledgeable staff, ready to fulfill your service requirements.
We specialize in the liquid lading components for your LPG & Petroleum delivery vehicles from the tank to piping, pump to hose reel, meter to overfill protection.
Whether you require meter calibration, B620 tank inspection, piping repair or a complete new "turn-key" tank truck, we are your number 1 choice.
We service what we sell & we sell what you need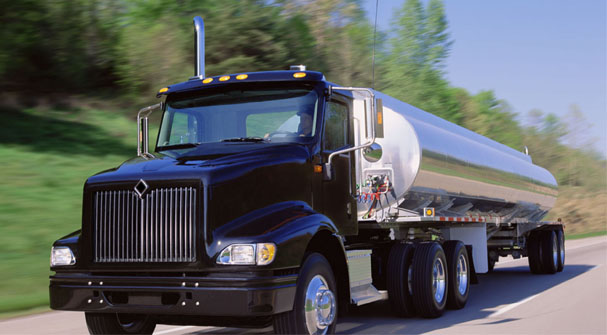 Require repairs to your piping, pump, hose reel, meter & associated equipment? Our truck service departments will take care of your needs with factory-trained service technicians.
All of our service departments carry an extensive inventory of repair parts & replacement items. In the event that we do not have an item on-hand we have 12 warehouses country-wide from which we can source stock.
Testing & Regulatory Compliance
Ensure that your delivery fleet's tanks meet all Transportation of Dangerous Goods regulations as outlined by Transport Canada.
NEEI is registered to test & repair many types of transport approved tanks under the CSA B620-03 standard.
NEEI has Weights & Measures accredited service technicians, calibration equipment & the experience to repair & calibrate your meter to the required tolerances.
We offer our services via dispatched mobile service technicians.
To help streamline your delivery process NEE's truck service departments supplies, installs & maintains an array of electronic truck systems.
We design & build specifically to suit your requirements.
Pump / motor packages, Diesel Exhaust Fluid (DEF) delivery skid and additive injection assembly